HBCSE
Host Implementing Agency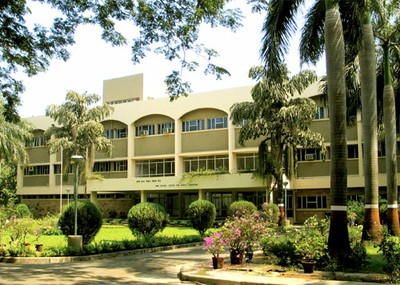 The Homi Bhabha Centre for Science Education (HBCSE) works to promote equity and excellence in the the fields of Science and Mathematics Education and to encourage scientific literacy in India. Activities of the Centre include Research and Development in Science and Mathematics Education, Teacher Orientation and Science Popularisation, Olympiads and other Students' Nurture Programmes, and National Initiative in Undergraduate Science(NIUS), a major initiative promoting undergraduate research.
HBCSE has emerged as the leading institution in the country for research and development in science, technology and mathematics education. International conferences and workshops organised by the Centre facilitate interaction between educational researchers from different parts of the world. It has a doctoral programme in science education under the TIFR deemed university.
It conducts round the year innovative teacher orientation programs and workshops in science and mathematics both in the Centre and also in rural and remote areas. Scientists from HBCSE have contributed regularly to text books both at the national and the state levels. The Centre is also developing innovative alternative textbooks in school science and mathematics. It has published several popular science books, developed panel exhibitions on history of science and gender & science, and designed a set of noval demonstrations and activities in sceince and mathematics which its scientists take to different parts of the country. HBCSE's network of collaborations extends to a large number of government and non-government organisations, universities, colleges and schools. It is the country's nodal centre for selection and training of students for the international olympiads in mathematics, physics, chemistry, biology, astronomy and junior science. It has initiated a mojor country-wide program of undergraduate research in science, the NIUS.
Link to HBCSE Website
Document Actions