Asian Science Camp 2010, Mumbai, India
Dates: August 17-21, 2010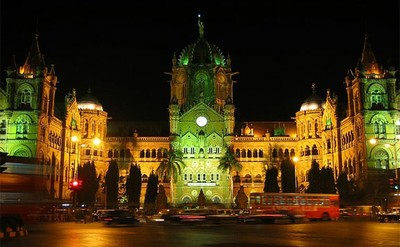 Welcome to Asian Science Camp 2010 Website.
Asian Science Camps aim at enlightening science talented youths through discussion and dialogue with top scholars in the world, and to promote international friendship and cooperation among the best young students of the next generation in the Asian region. The Asian Science Camp would invite about ten Nobel Laureates or world-distinguished scientists as speakers and devise an interesting program to attract the participants. The program would include plenary sessions, round table discussions, student master dialogues, a creative poster competition, social events and excursion.

Asian Science Camp 2010 is the fourth of the series. The previous camps were successfully held at Taipei (2007), Bali 2008 and Japan(2009). ASC 2010 is to be held in Mumbai, India. About 240 students from 24 countries/regions are expected to participate in this event.
The initiative to hold the fourth Asian Science Camp in India came from Dr. R. Chidambaram, Principal Scientific Advisor, Government of India and Member, International Advisory committee for the Asian Science Camps. Dr. T. Ramasami, Secretary, Department of Science and Technology, Government of India supported the idea and offered the necessary financial support. Prof. M. Barma, Director, Tata Institute of Fundamental Research, Mumbai, India's premier research institute in basic sciences and mathematics agreed that his institute would host the camp.
The specific responsibility of conducting the camp has been entrusted to Homi Bhabha Centre for Science Education, which is a part of the Tata Institute of Fundamental Research.

The camp is being funded jointly by the Department of Science and Technology and the Department of Atomic Energy, Government of India.

Document Actions